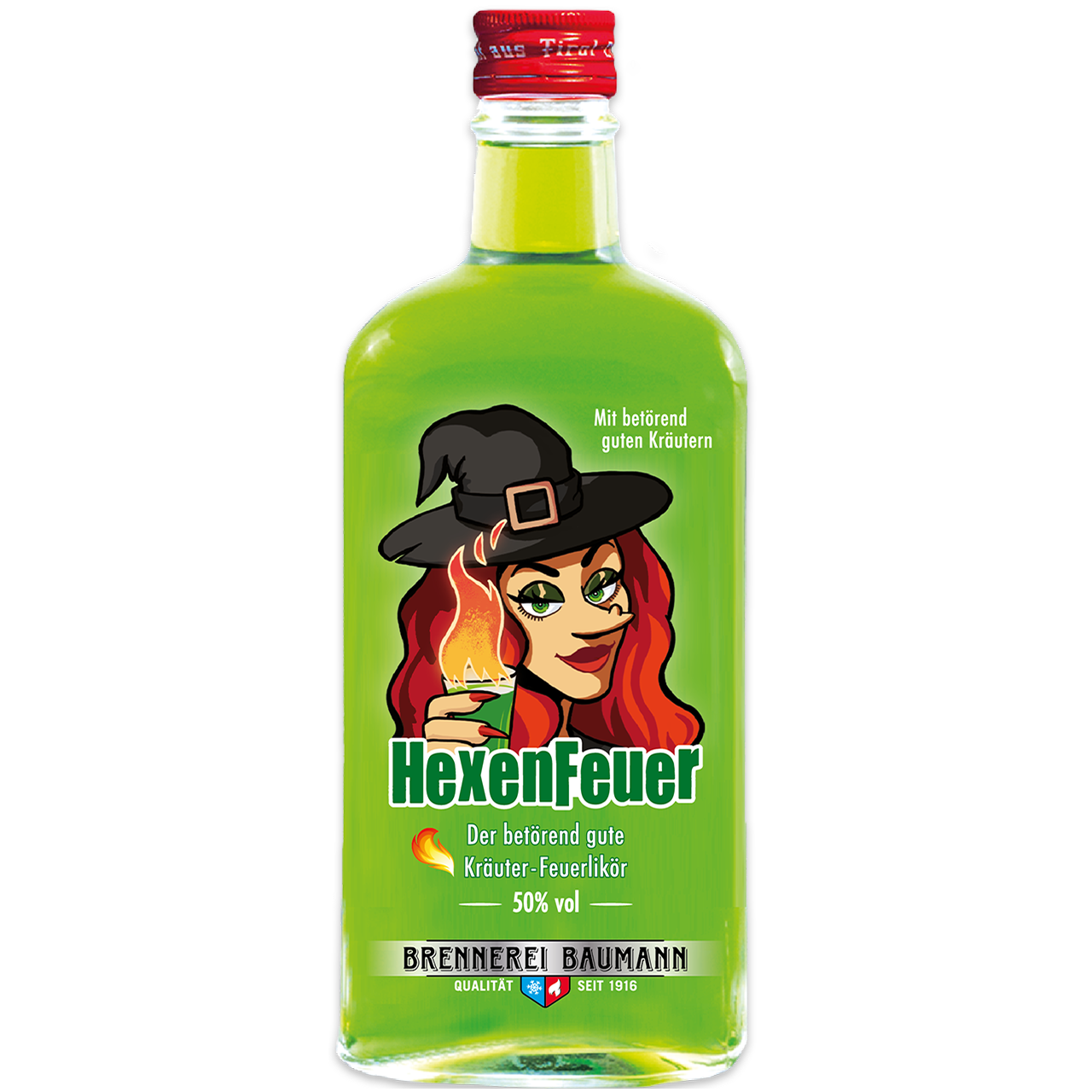 €21.90
Content:
0.5 Liter
(

€43.80

/ 1 Liter)
A lightly sweet fire liqueur with a mild bitter herbal taste that warms you from the inside.
Ready for shipment immediately, for delivery to AT and GER at your place at the latest: 02.12.23 to 06.12.23
Alcoholic strength:
50% Vol.
Witch fire liqueur
An original Fire Liqueur made by Brennerei Baumann. This excellent herbal fire liqueur is a special Tyrolean specialty. Slightly sweet with a fine herbal flavor, it warms from the inside and burns in the glass!
Hexenfeuer® is a registered trademark for the Brennerei Baumann.
Enjoyment tip from Tyrol
Witchfire Liqueur is also suitable for flambéing your desserts.
Witchfire ritual
Try the original Tyrolean fire ritual - your guests will be excited! It's as simple as this: fill fireproof schnapps glasses to the brim with Withfire Liqueur and light them with a match. This way you determine the strength yourself - Original alc. 50 % Vol.
3 minutes fire in the glass alc. 45 % Vol.
5 minutes fire in a glass alc. 42 % Vol.
10 minutes fire in the glass alc. 33 % Vol.
Blow out the flame, stir the liqueur (preferably with a small spoon), and let the glasses cool down. Or hand out straws, stir with them and sip the fire liqueur. Here's to you and your guests!