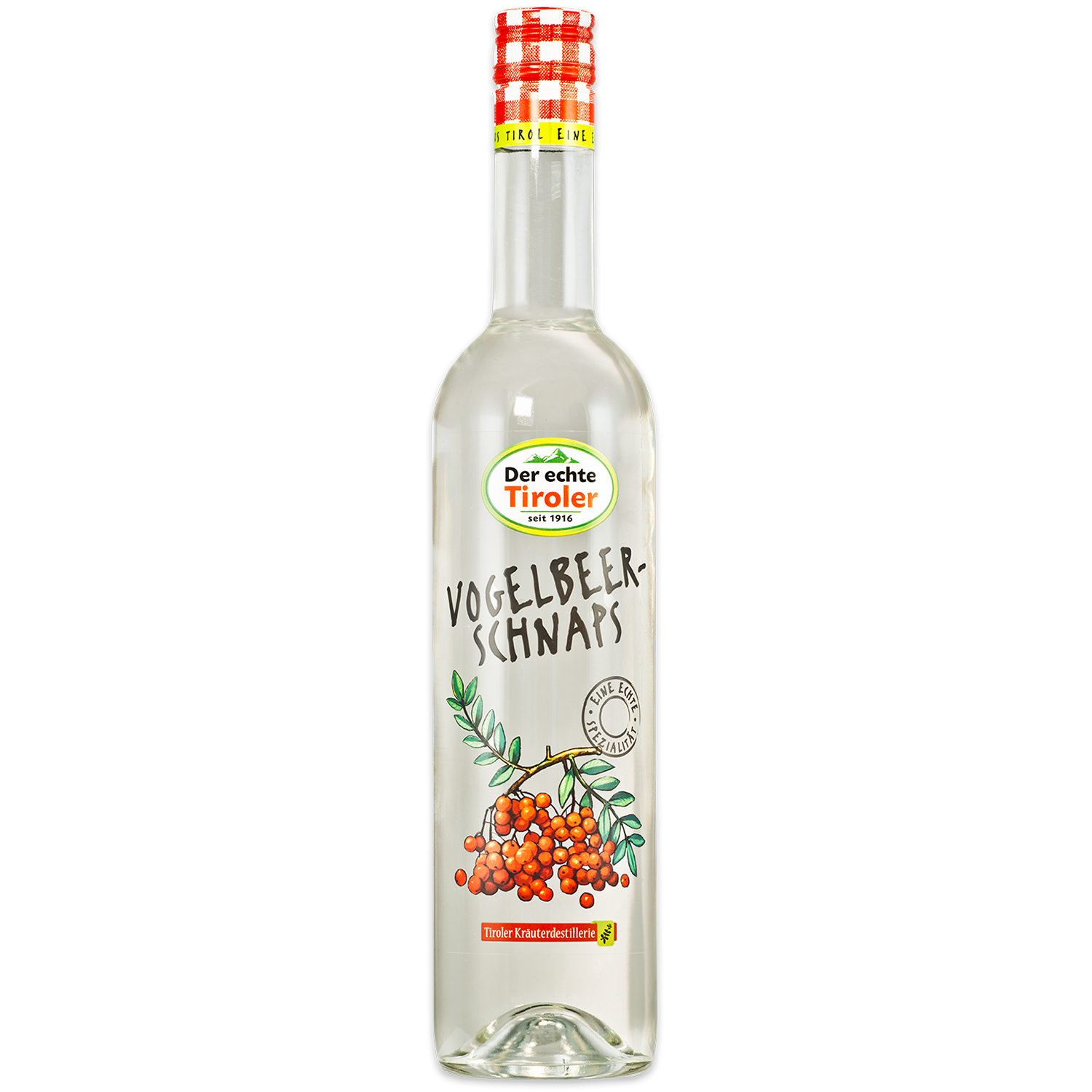 This Tyrolean schnapps rarity convinces with its pleasantly spicy and fine bouquet, as well as its well-structured finish. An extremely noble liquor!
Ready for shipment immediately, for delivery to AT and GER at your place at the latest: 02.12.23 to 06.12.23
Alcoholic strength:
40% Vol.
Rowanberry Schnapps 1 LT
The Tiroler Kräuterdestillerie exclusively uses sun-ripened, hand-selected rowan berries to make this delicious schnapps with its spicy, fine bouquet and its characteristic round and full-bodied taste. Its finish is powerful, classy and well-structured.
Enjoyment tip from Tyrol
This fine Rowanberry Schnapps best releases its fruity flavour at a drinking temperature of 16-20°C.
About the rowanberry tree
Not only the fruits, also the tree itself has many uses. For example the bark is used to give wool a brown or reddish dye. The wood of the Rowan berry is elastic, fibrillate and nicely grained making it a popular wood for carving and wood turning. In poor forest regions, the forester used to have his hands full to protect the sought-after wood of the Rowan Berry against desperate toy carvers and wood turners.
The Rowan Berry also takes its stance culturally and within popular superstition! For example, in Sweden the tree is supposed to protect the animals in the grazing season against evil spirits. The Celts considered the Eberesche (like the walnut, fir and apple tree) to be a tree of life, and planted them in their holy places of worship. An Irish saying suggests that the Rowan can be used as shelter against lightning and the spells of witches.