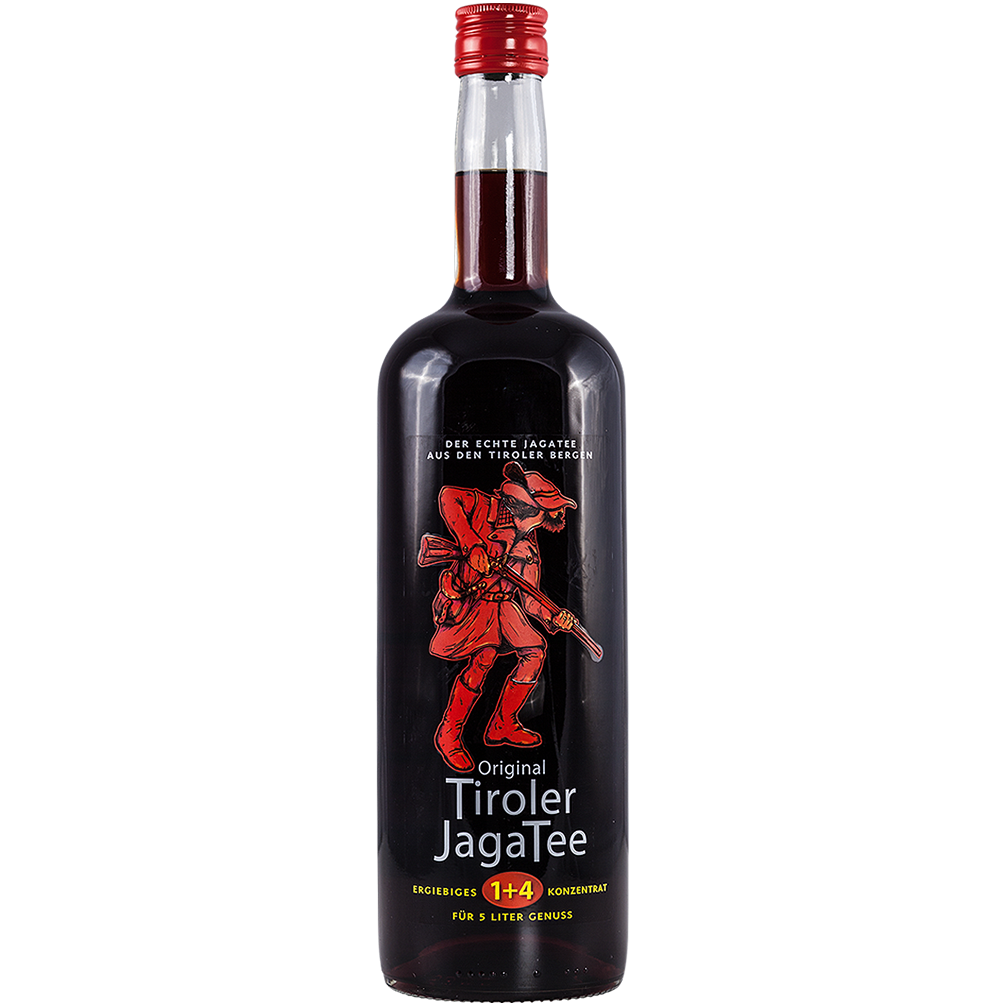 Original Tyrolean hunting tea from the Alps! Made according to an old traditional recipe, a special treat on cold winter days.
Ready for shipment immediately, for delivery to AT and GER at your place at the latest: 02.12.23 to 06.12.23
Alcoholic strength:
40% Vol.
Tyrolean Jagertee
This Tyrolean Jagertee is an original from the Tyrolean Alps, crafted according to an age-old recipe. Fine black tea, real herbal extracts, Tyrolean fruit schnapps, and authentic Inländer rum make this popular hot beverage truly special. For those who want more, this Original Tyrolean Jagertee is also available in a 5-liter canister!
How to enjoy the Jagertee best
Savor the Tyrolean Jagertee best when mixed in a ratio of 1:4. 1 part Jagertee and 4 parts hot water – and there you have the perfect hot beverage. But beware, never bringJagertee to a boil! This will cause the valuable ingredients and herbal extracts to be lost! Enhance the wonderful and distinctive taste of the Jagertee even more by adding freshly squeezed orange or lemon juice.
The Hunter and his Tea
On cold winter days, this Jagertee (english: "Hunter's Tea") tastes best! The hunters in the 19th century already knew this. During strenuous forestry work in winter, they warmed themselves in their huts with a hearty cup of tea. And to ensure it gets nice and warm from the inside, they enhanced their black tea with a shot of rum and schnapps. This tradition is still alive today. The famous Jagertee is a must-have during après-ski season.

Enjoyment tip from Tyrol
As an alternative to the classic cup of Jagertee, you can refine your favorite tea with a shot of Jagertee concentrate. You will be delighted!
Scent:

aromatic

, complex

, intense

, refined

Taste:

caramel

, complex

, semi-sweet

, wintry-spicy

Finish:

fine

, long-lasting

, refined

, spicy

Drinking temperature:

hot

Drinking suggestion:

4 to 1 with hot water

Occasion:

aprés-ski

, at a Christmas party

, at a campfire