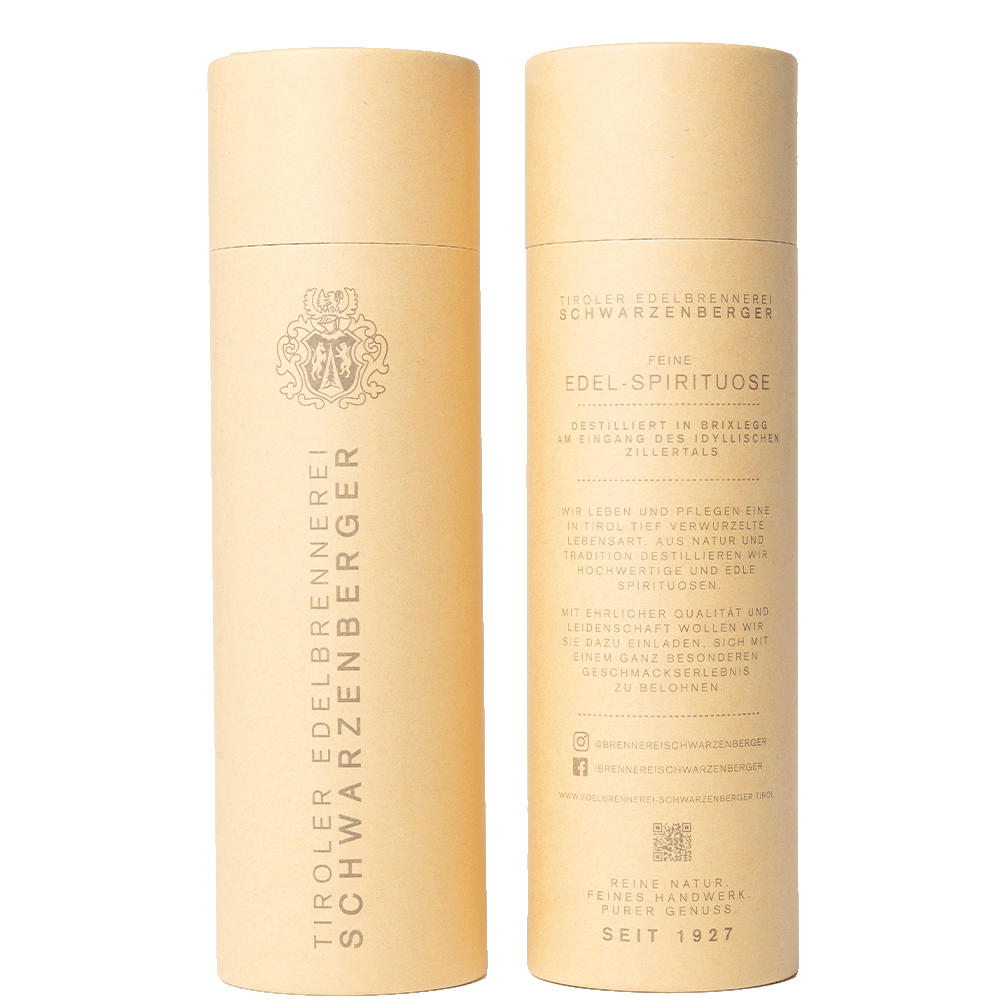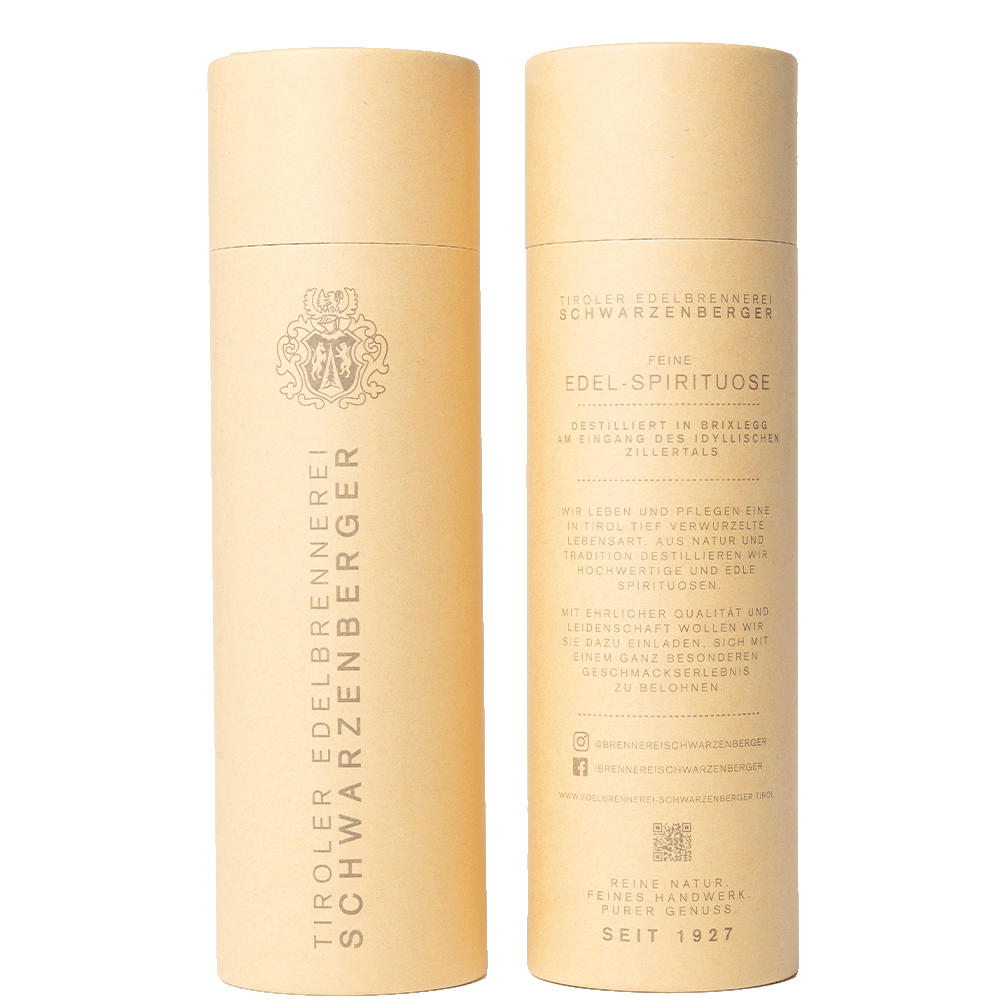 €34.90
Content:
0.7 Liter
(

€49.86

/ 1 Liter)
This mild pear schnapps, made from juicy Williams pears, impresses with its finely fruity taste and deep complexity of flavors.
Ready for shipment immediately, for delivery to AT and GER at your place at the latest: 08.12.23 to 12.12.23
Alcoholic strength:
40% Vol.
Old Tyrolean Williams Pear Schnapps
This old pear schnapps from the Schwarzenberger distillery is a very special Tyrolean distillate. Carefully produced in Brixlegg at the entrance to the idyllic Zillertal valley and matured in wood, this old pear is an extraordinary Tyrolean specialty.
The Schwarzenberger distillery has over 90 years of experience in distilling schnapps and is one of the few distilleries that have mastered and cultivated the ancient knowledge of distilling local fruit varieties. Sun-ripened, juicy, fragrant Williams pears are processed by hand in-house, from cleaning to mashing and burning. The result is an exceptionally mild and delicately intense pear schnapps with an almost unfathomable variety of deep flavours.
You can now be one of the first to hold a bottle of this limited wood line in your hands. This old pear is ideally suited for special occasions, surprises and delights connoisseurs and lovers. Your friends and business partners will appreciate this unusual and equally high-quality gift.
Enjoyment tip from Tyrol
Get this old Tyrolean pear out of your spirits display case if you want to treat yourself to something special or to impress friends and business partners. Hand and taste this fine schnapps at room temperature in a bulbous fine brandy glass. Also fits wonderfully after a piece of fruit cake.