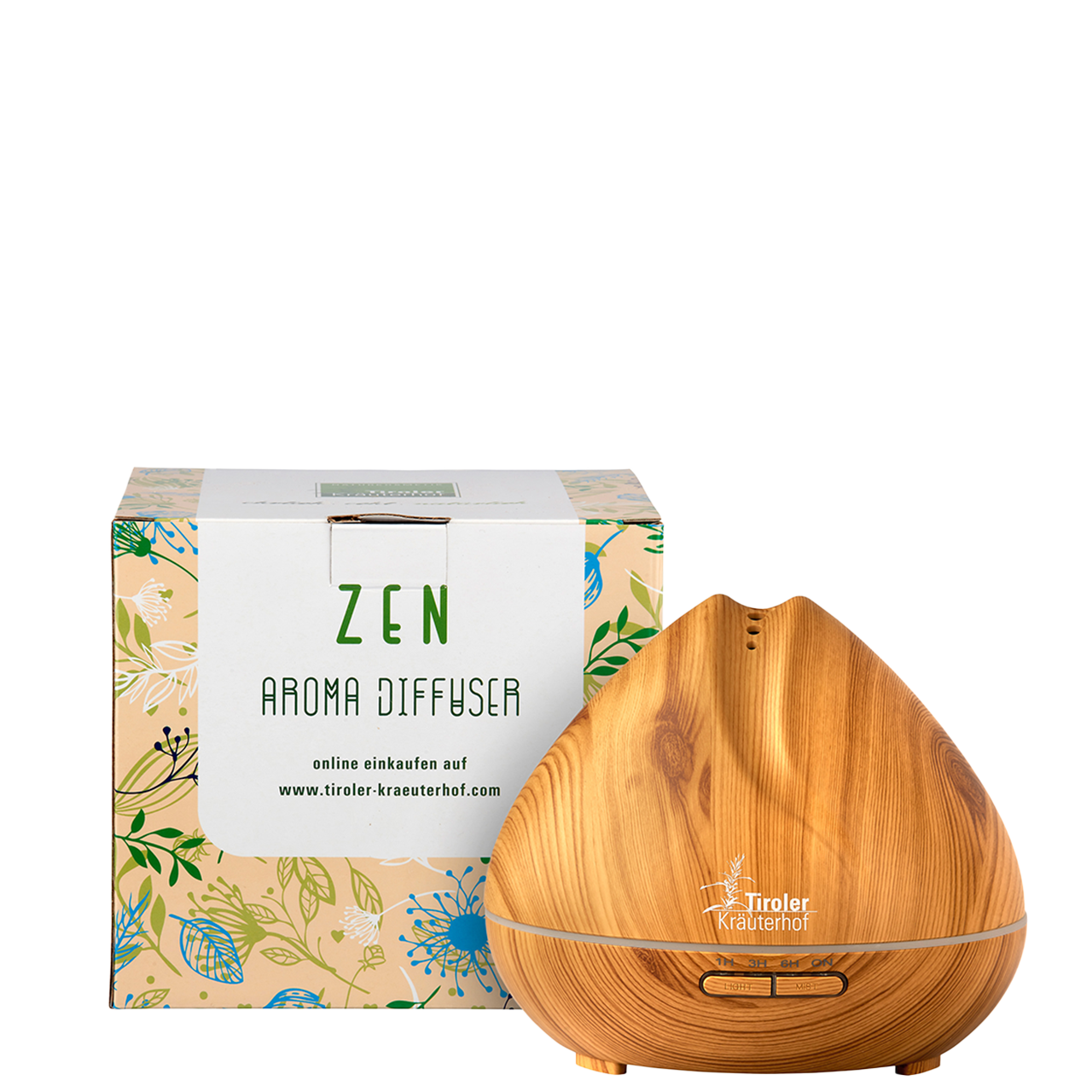 Immersing yourself in pure relaxation is easy with this diffuser at your home.
Ready for shipment immediately, for delivery to AT and GER at your place at the latest: 02.12.23 to 06.12.23
Diffuser Zen
This diffuser from "Tiroler Kräuterhof" transforms any home or office space into a relaxing wellness oasis. The modern wooden look makes the device an ideal match for any interior style and thanks to the ultrasonic technology, essential oils are gently nebulised in the room.
The Zen diffuser has a light strip that can be used to create a wide variety of colour effects. Thanks to a built-in timer, the operation can be set individually. When the 400ml of water have evaporated, the device switches off automatically. In addition, the diffuser is extra quiet with a running time of 12 hours, which guarantees maximum relaxation.
Essential oils are most effective through the sense of smell. The scents reach the brain most quickly via the nose and unfold their beneficial effects in the limbic system. This part of the brain is responsible for unconscious and emotional reactions and thus the scent of the oils sneaks past everyday consciousness and triggers immediate reactions.
Thanks to the vaporisation with ultrasound-technology, there are no oil residues and there is no danger of overheating the oils.